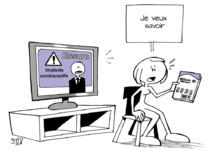 Aims:
First of all, this conjoint legal action allow you, to check if it can be possible to establish a link between your situation and the contraceptive implant.

Secondly this legal action may help you to defend yourself, and your personal interest, therewith to obtain damages.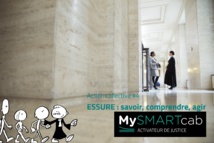 « ESSURE contraceptives implants »:
You chose the birth control implant « ESSURE », and you think you might be suffering from secondary effects.

You want/wish to be recognized as a victim and recover damages as a result of a forensic expertise.

You want/wish to be heard and have help from competent and committed professional staff subject to the obligation of professional secrecy.

To take legal action will help you not only to relate your situation to the contraceptive implant but also to protect your legal interests/rights with the aim of obtaining damages.



How much does it cost?

1st step: « Legal file creation », during this phase, we will review your situation and prepare your file, including the preparation of your medical file. This preliminary preparation is free. At the end of this process, we will determine the appropriate procedure/ determine the admissibility of your lawsuit.


2nd step : Procedure (« Procédure de référé »). This procedure is used to appoint an expert/this procedure aims at appointing an expert. It costs 600,00 € (all taxes included). ). If there is an appeal against the appointement, you will have to pay additionnal costs up to € 300,00 (all taxes included)



3rd step : After the appointment of the expert, our law firm will help preparing your file. You will be assisted at each stage. During the meetings with the expert, we can make observations. Furthermore, we work with independent doctors and insurance companies. When the expert report is transmitted to us, we will start negotations in order to try and reach an agreement. Otherwise, if negotiations fail to result in a resolution of the dispute, the parties will be free to initiate legal proceedings.

Legal proceedings, from the beginning to the judgement, cost €1.800 (all taxes included).

If there is an appeal against the judgement, you will have to pay additional costs up to € 900 (all taxes included).

If the Court awards you damages, our law firm will be entitled to a 15% extra-fee, based on the awarded damages.

Legal insurance usually covers fees and legal expenses.

You will find all the information in the fee agreement. Do not hesitate to contact Mr. SINTES for more details.


For this 3rd step, our fees are 1800 € (all taxes included) which are including the resolving of the dispute until the case is bring the lower court.

In case of appeal, we apply extra fees of 900 € (all taxes included). Moreover we are earning 15% of the obtained-damages.

Most of the time the legal insurance can take over this fees and other legal expenses.

You can have a look more in details of this fees and expenses in the fee agreement. Do not hesitate to contact Maître SINTES himself to know more about it.


How sign up?

« MySmartCab » website tries to facilitate, via a secured access, the exchange of information between the client and its lawyer.

Due to the specificity of this legal action, the website is just a way to facilitate the communication with the lawyer. Just filling the pre-registration form is required to participate.

The access of the pre-registration is free.

If you wish, after registration, we will contact you by phone or email first.

If you cannot duly achieve to this pre-registration, you can call Romain SINTES to the following phone number: +33 5 62 30 91 52.

Moreover, if you are a whistle-blower, you can communicate confidential information via TELEGRAM app.


TO FIND OUT MORE ABOUT

What are « ESSURE contraceptives implants » and who are affected ?

ESSURE is birth control implants, which is a brand of BAYER-HEALTHCARE company since 2002.

242.000 products have been sold in France.

Every woman who owns it could be affected.




What are the secondary effects/ side effects and when do they/ it appear ?


The side effects usually occur weeks or even months after surgery : neurological, muscular and haemorrhage (abdominal pain, bleeds, herpes, palpitation, fever, pelvic pain, itching, urinary infections, weight gain, severe fatigue, irritability, visual impairment, bronchitis, muscle pain…).

Like your general practioner, you will not necessarily make the connection between the ESSURE Implants and the disorders you suffer.suffering.


Do we have the evidence of the harmfulness of this implant?

For now, any scientific consensus exists as is often the case with medical devices and drugs.

Thus a committee of independent experts has just been created by the ANSM (National Safety Agency of Drugs and medical devices), which shall give its advice concerning the ratio between benefit and risks of this device. This committee will have to give its recommendation before the 1st of June 2017.

We are not sure that their recommendation will make it possible to evolve the debates.

Indeed, concerning this medical device, it is important to note that the number of alert consequently increased this last few years. From 42 alerts in 2012 to 242 alerts in 2015!

It is important for you to take into account, that before these recommendations, nothing is planed: no accompaniment, no personalized information.

The brave litigant, who wants to know more, won't adopt no other choice to bring an action in court.

Thus the pharmaceutical laboratories have a protective position of their own financial interests. They consider that it does not exist any scientific evidence of the causal link between the implant itself and the identified disorders.

In this type of case, as it was the case for as was the case with the vaccination against the hepatitis B, the judge recognized that it is difficult to provide evidence of the causal link.

Do not be influenced by the abusive speech of the big pharmaceutical laboratories, which consider that the scientific evidence is the first condition to bring an action to court.

Indeed, especially about defective medical device, the law tries to protect the consumer's right against the behaviour of some companies.

Furthermore, the lake of information about the risk of birth control device ESSURE, and the identified secondary side effects justifies an action for damages for breach of his duty to inform.


How do we handle with your file?

Due to the specific nature of these physical injuries, whose the victims are suffering of, the lawyer deal with your file directly from the first contact.

The client updates his file directly on the website. He will never be alone again : ​​from now on, he will have a real right and fair access to justice.

However, given the sensitivity of this type of case, we have a relationship of trust with our clients and empathic listening.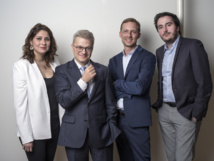 (from left to right, Me Zindia Sepulveda, Christophe Lèguevaques, Romain Sintès, Quentin Guy-Favier)
Who is handlingwith your file?

Mr SINTES will directly handle your file. Lawyer at the Toulouse bar, he has already worked with Mr LEGUEVAQUES for 12 years.

He worked in the case of the over-irradiated patients of the Toulouse Hospital. He helped more than 80 victims to obtain forensic expertise and to negotiate damages with the insurance of the Hospital.

He is a legal practitioner specialized in medical liability and remedy for personal injuries both for transaction and litigation.

Why should you trust us?

Lawyers at the Paris and Toulouse bar, Maître LEGUEVAQUES and Maître SINTES are going to be joined forces in 2017, therewith to share their competence and solidify 12 years of collaboration.

Our law firm will give you up a customized work.

The client will be carefully listened to within a dynamic, innovating and in constantly evolving law firm.